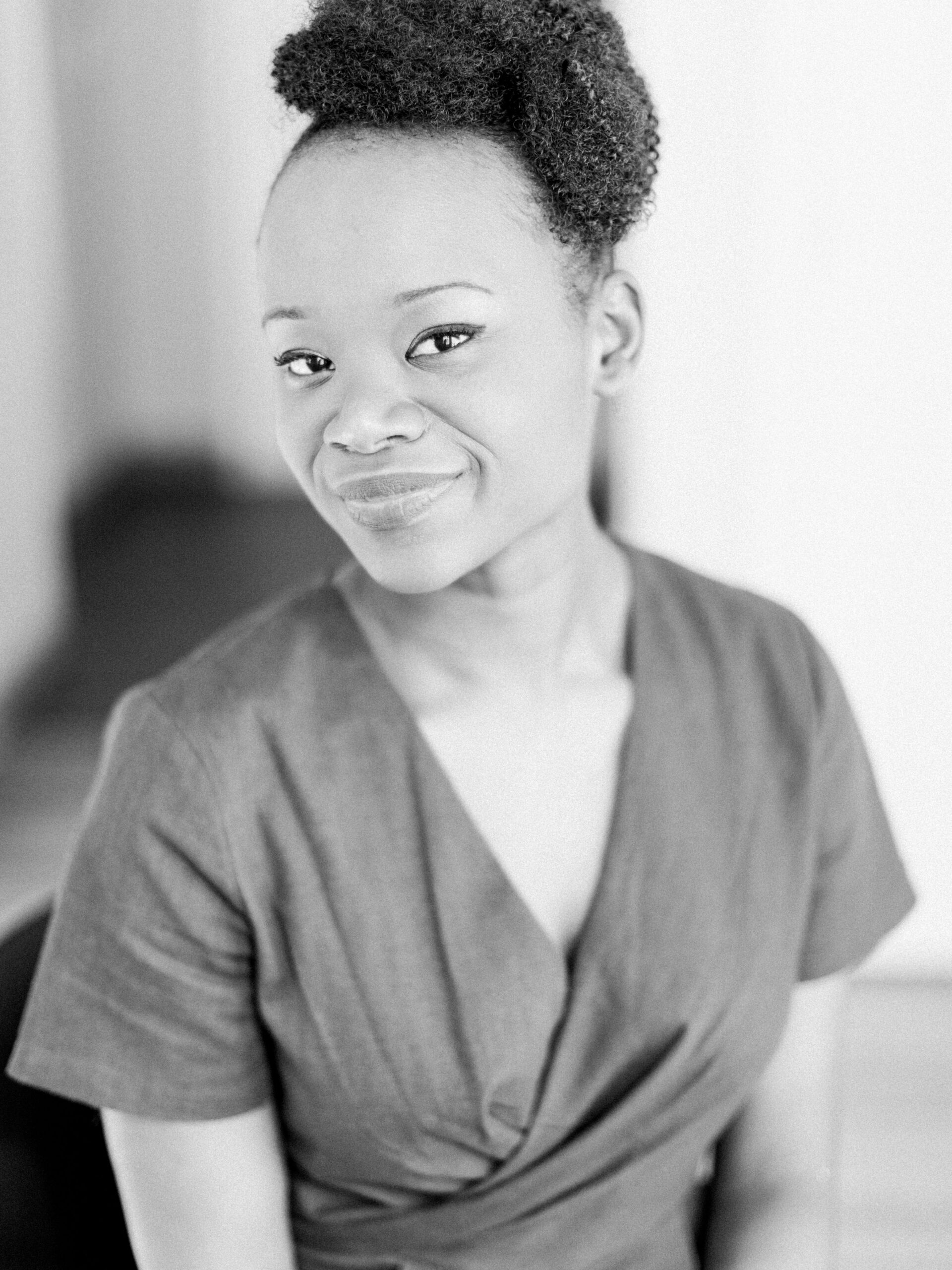 "A woman in harmony with her spirit is like a river flowing. She goes where she will without pretense and arrives at her destination prepared to be herself and only herself."
About Me
My name is Kerian Duncan, physical therapist, mother, and founder of The Intuitive Parents Physical Therapy. I am a woman of predominantly West African ancestry, and a daughter of the African diaspora, born in Jamaica. I currently live and work on the Shoshone-Bannock, Newe Sogobia, and Ute Indigenous ancestral lands, now known as Evanston, Wyoming. 
It is my love for our Great Mother, and all Her children that adds much depth to my work as a physical therapist. I view the land as synonymous to the body, and I feel deeply called to be part of Her collective healing.  It was my intuition that brought me here, and my intuition continues to lead me in many of my life decisions. I say the word intuition, and automatically you may think of instincts or maybe something "woo woo". In actuality, it is simply the body's intelligence. The body's wisdom. The body's knowing. I hope in my work I can help you connect back to this within you. 
Kerian Duncan, PT, DPT, MSc
Owner and Founder
Reach Out
My Relevant Professional, Educational, and Therapeutic Credentials:
Doctorate of Physical Therapy

Master of Science in Neuroscience

Author of Publications in

Experimental Brain Research Journal

and

Journal of Biomechanics

 

URLEND Fellow (Utah Regional Leadership Education in Neurodevelopmental Disabilities)

Project Coordinator at Wyoming Institute for Disabilities (WIND)

Hammersmith Infant Neurological Examination (HINE)

Herman and Wallace Pediatric Functional Gastro-Intestinal Disorders

Herman and Wallace Pelvic Floor 1A

Herman and Wallace Pelvic Floor 2A

Herman and Wallace Pelvic Floor 2B

Vaginismus and Vulvovaginal Dyspareunia

Mayan Abdominal Massage (

Upcoming)

Holistic Pelvic Care

(Upcoming)

My most important and ongoing continued learning has been becoming a

mother. 
I enjoyed working with and getting to know Kerian. She is very professional, easy to talk to and knowledgeable. Her office is set up perfect for moms with kids. Kerian was able to not only help me with postpartum pelvic floor issues but also had great advice for my 6 month old. I will forever be grateful for Kerian helping me with my pelvic floor needs.

SM
I wish I had someone that explained things to me early on. I was in the dark and felt no support once I found out my son had a disability. No one communicated with me. No one believed what I said to prevent things from getting worse. No one believed in my son. When I found out Kerian was here in our little town, I jumped at the opportunity to see her. I've seen progress in my child I never thought I would see.

Parent of 19 y/o Child

with Cerebral Palsy
Kerian's character is amongst the highest of my students. She handles stress and organizes her time well. She interacts professionally and compassionately with families with a child with moderate or severe motor disabilities.

Adam Goodworth, PhD
Kerian has unusual maturity and foresight for someone her age. I have witnessed Kerian's maturity first-hand during data collections. Data collections with infants and young children require intense focus and concentration while maintaining what appears to be a playful task. Kerian was able to problem solve in the minute, and adapt to infant moods and parent needs.

Sandra Saavedra, PT, PhD
Kerian has been so great with our kiddos. She is very knowledgeable and is alway keeping us updated on their progress. She also provides us suggestions and activities to work on at home so that we are working as a team to help them succeed. We have always felt that she is genuinely invested in our kiddos and really cares about her patients!

EJ